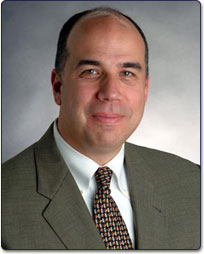 Don't Let Your San Francisco Bay Area or Northern California Drunk Driving Offense Ruin Your Life!
I will fight to save your
license and freedom!
Call Us Toll free: 1-800-901-1888
Have you been accused of a driving under the influence (DUI) in Northern California?
A DUI arrest (Driving Under the Influence), according to California DUI Law, can have a serious affect on your life if handled improperly. The police officer has the benefit of being led through the court process by the prosecuting attorney's office. They have the time, personnel, and other resources to work toward a conviction on your DUI In California. California DUI laws are also complicated and you need a highly trained drunk driving lawyer by your side.
Don't make the mistake of thinking that a quick guilty plea is the best way to avoid trouble if you are charged with a DUI In California. Making such a plea will guarantee only one thing - that you are convicted of the crime. This may include DUI penalties, a DWI felony and drunk driving fines in CA.
When you're facing a CA DUI charge, you need an aggressive, experienced Northern California DUI attorney on your side. If you want a lawyer who is willing to fight for your rights, who is not afraid to put the police to the test, and who will give your case every available opportunity for success, including California DMV hearing matters, you've found that drunk driving defense lawyer.
Our Northern California DUI Attorneys and support staff stand ready to help you in weathering the stressful days ahead as we look into and challenge your pending charges. We understand the serious nature of your situation and want to help you deal with the stressful and complex issues of a drunk driving arrest.
For case specific consultation, you are encouraged to set up a Free Case Evaluation either in person, or over the phone with a Northern California DUI attorney.
Professional assistance is always available to you through a Northern California DUI attorney. We offer free advice with no time limitations in the San Francisco Bay Area including San Mateo County, Marin County, Alameda County and Contra Costa County. You can get assistance either through a personal appointment with an attorney, or without leaving home through phone assistance by a lawyer.
California DUI and Criminal Law Resources: